Narnia

Narnia Town Hall

Founded on

August 03, 2011

Founded by

Mayor

Coordinates

???,???,???

Shops

Yes

Hospital

No

Housing

Yes
Narnia was an Old Badlands town that was free to join. Narnia was founded by Arrogance, Kenpache, and Cph645. On the second day of Narnia's existence, TaylorMcgown123 joined. Narnia was continually growing, and had many town-friendly things such as: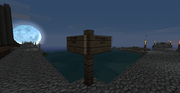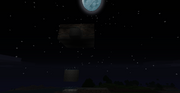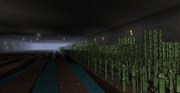 Organized Road System
Mall
Public Reed farm
Stargate for Easy Access
Public Mine (Under Construction!)
Misc. Town Features
Edit
Free Plots
No PvP
No Monsters
Ample Town Lighting
Free Shops in the Mall

(Not including the $2,500 server fee for starting a shop!)
Fish was a subsection of Narnia.
Development of Narnia ended abruptly when all of its residents were perma-banned as a result of the Nazi incident.